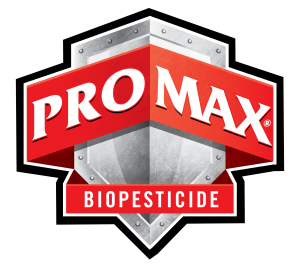 OMRI-Listed Huma Gro® Promax® is a soil-applied fungicide and nematicide used as a preventive and a curative agent. It is recommended for the control of many fungal diseases in the soil, as well as plant parasitic nematodes in a wide range of crops. Benefits of use include:
Inhibits nematode activity
Provides excellent control of fungal diseases in soils
Activates natural defense mechanisms in plants
Safe for crops, humans, and the environment
Fungicidal effect against all types of fungal spores
Product's natural chemistry has no documented cross-resistance
Cost-effective performance
Fast-acting upon contact
Restricted Entry Interval (REI: 0 days
Pre-Harvest Interval (PHI): 0 days
Promax® controls:
NEMATODES:
Root Knot (Meloidogyne incognita)
Spiral (Helicotylenchus)
Lesion (Pratylenchus)
Lance (Hoplolaimus galeatus)
Ring (Criconemella xenoplax)
Cyst (Heterodera glycines)
Reniform (Rotylenchus robustus)
Stunt (Tylenchorrhynchus)
And many others . . .
PATHOGENS:
Powdery Mildew (Erysiphales)
Rust (Pucciniales)
Damping Off (Phytophthora sp.)
Club Root (Plasmodiophora brassicae)
Anthracnose Fruit Rot (Colletotrichum sp.)
Root and Crown Rot (Fusarium sp.)
Stem Rot (Sclerotium rolfsii)
And many others . . .
How effective is it in the field? Here are some examples:
Read the full brochure.