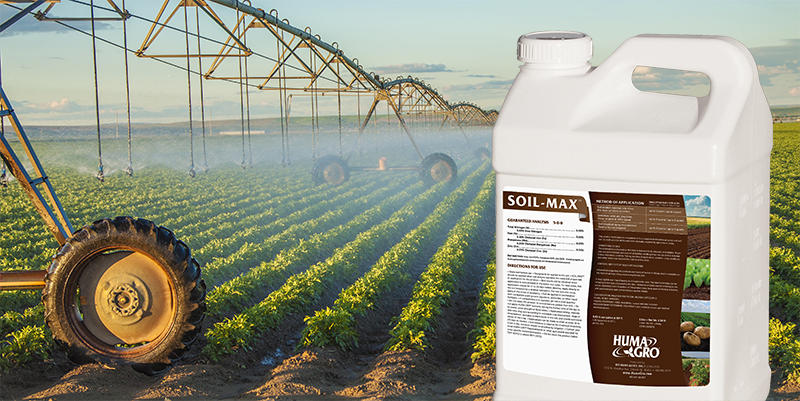 Time to Rebuild Your Soil!
Remember, even the best soil can lose productivity over time. SOIL-MAX™, complexed with MCT improves soil structure and stimulates the activity of beneficial bacteria in the soil. This balances the carbon-oxygen ratio, creating a carbon-rich soil that allows the bulk soil and rhizosphere to be more active. SOIL-MAX™ increases availability of nutrients blocked by mineralization in soils. SOIL-MAX™ also helps to diminish the stress of saline soils and pH extremes. All of this can increase the productivity of your soils.
To learn more about SOIL-MAX™ you can request the product technical bulletin or label using the form in the sidebar to the right. You can also ask any questions you may have or get a hold us using the form in the sidebar to the right as well.
Benefits of Use:
* Activates beneficial aerobic bacteria and actinomycetes
* Improves soil structure (flocculates clay particles or aggregates sand)
* Solubilizes inorganic nutrients for efficient plant uptake
* Increases water penetration and water-holding capacity
* Improves buffering of extreme soil pH and sequestering of salts
* Stimulates root-mass development
* Aerates the soil